How To Block Employees From Wasting Time on the Internet
The Internet is essential in so many areas of life; many businesses simply can't operate without having access to it. However, the Internet can also be a tremendous distraction, and studies have consistently shown that employee productivity drops when Internet access is not restricted. Fortunately, there are a number of solutions; here are a few to consider.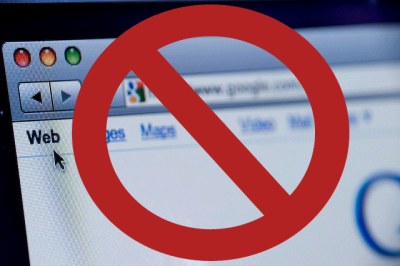 Open Floorplans
Perhaps the simplest method of eliminating all forms of wasted time is to have open floorplans. Since it is easy to see what employees are doing at all times, they'll be less likely to waste time. Having monitors that are easy to see is particularly effective. However, some employees will simply cover their monitors or switch to a new page if someone approaches, and many find this tactic to be only marginally effective.
Active Monitoring
While no employee likes having his or her Internet activity monitored, monitoring has been shown to reduce the incidence of employees wasting time. However, it is important that employees know that their activities are being monitored as the goal is to reduce time wasted and not to catch and punish violators. While this tactic is effective for most employees, some may be not be affected.
Router/Server-Level Blocking
Businesses that need to block only certain sites can block them with their servers or routers. This tactic can eliminate some of the most tempting websites employees are drawn to, and it can save everyone from the embarrassment of having to talk about websites employees have visited. It is important to discover websites employees are accessing to add them to the blacklist. It's also possible to have a whitelist of approved sites, but this is too restrictive for most offices.
Specialized Programs
The most effective and customizable solution on how to block websites is to rely on specialized programs designed to limit certain website activities. Tools like Work Examiner offer a number of ways to restrict Internet access. Employers can set a limit on how long a user can access certain pages, which allows them to take necessary mental breaks during the day. They also offer large lists of types of websites you might want blocked, which allows you to further customize your blocking.
Wasted time can be frustrating to employers, and it is certainly expensive. Fortunately, there are a number of solutions available, and each offer some advantages. However, most experts now recommend specialized programs. These programs allow managers to encourage efficiency without requiring employees to completely abandon entertaining sections of the Internet, and they save the time needed to create custom blacklists and whitelists.